12/21/08 08:30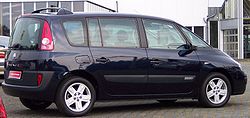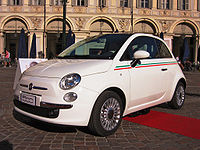 The
Renault Espace
and
Fiat 500
are just two of the cars that could be built in the US IF government regulators are serious about helping our auto industry turn around.

An insightful recent
New York Times article
points out that the US auto industry could transition to more efficient vehicles quickly IF the US government transitioned to more efficient regulations.

GM and Ford both produce outstanding and efficient vehicles in Europe. These vehicles could be produced quickly in the United States if (already similar) safety and emissions standards were "harmonized" (at least temporarily) to allow European-spec. vehicles to operate here.

This would allow European-spec. vehicles to be built and sold in the U.S. - AND cut the cost of government regulation. Let's see if our government figures what's good for the goose (US auto industry ) is good for the gander (government regulatory organizations.)

Bolder, less "Americanized" versions of non-US cars have recently been selling briskly: Audi's range is the fastest growing in the luxury sector and Nissan and VW have also seen success with more stylish & less Americanized versions of their products.
Read More...