11/25/07 17:09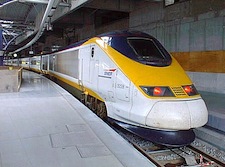 eurostar
the ultra high-speed rail link between England, Belgium & France has become the first
carbon neutral train carrier
. Eurostar claims it emits less than
1/10th as much carbon
per journey than flying and is
offsetting
the balance of its carbon emissions.


All while delivering you between London and Brussels or Paris city center to city center far faster than by air. And it's
easier, more convenient and comfortable.


We say hats-off to Eurostar for showing the world an alternative to flying and going beyond to offset its entire carbon contribution.
Book now.
Read More...
11/19/07 11:33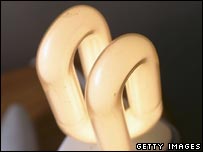 My parents live in Britain. They wondered why CFL lightbulbs that reduce energy cons cost three to four times what they cost in the rest of the world. The
BBC revealed that the EU renewed its 66% (!) tariff
on Chinese...
Read More...